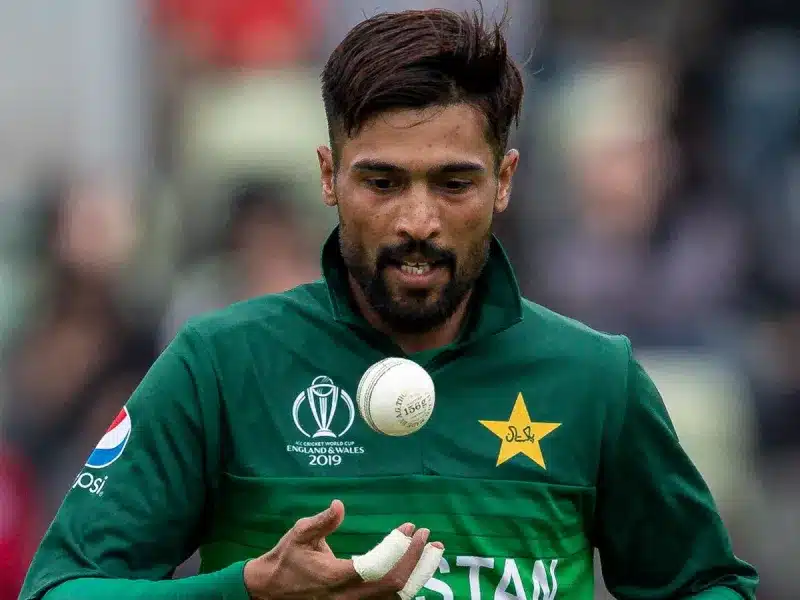 Former Pakistani bowler Mohammed Amir predicts England, India, Australia or Pakistan and New Zealand as the top four semi-finalists in the 2018 ICC Cricket World Cup in India. Amir bases his prediction on the current form of these teams and recent strong performances.
The 2023 ICC World Cup promises to be exciting. This is the first time that the entire event will be held in India.
Dream11 Prediction | Fantasy Cricket Tips | Today's Cricket Match Prediction | cricket news | Live cricket score | Asian Cup 2023 | ICC Cricket World Cup 2023 | IND vs. AFG 2023 | IND vs WI 2023
In the exclusive interview, Amir stated that India is his first-choice team for an upcoming event. He cited his familiarity with the home environment as the reason for this decision, believing it would provide them with a substantial advantage. India boasts a powerful cricket team that has previously performed admirably on its home turf. Their players are experienced and adapt well to the conditions, which can be critical in any match. Amir's selection reflects his admiration for India's cricketing ability and his track record in his homeland.
Also Read: IND vs WI: Prithvi Shaw Joins New Squad After Constantly Ignored By Indian Selectors – Reports
"India without a doubt, because those conditions suit them very well. England, I think will be my favourite. New Zealand, we always underestimate them, but they always make it to the top four. Lastly, Australia or Pakistan will be in the top four among these teams." Mohammed Amir said.
Also read: Ashes 2023: "He's had a brain blackout" – Brad Haddin on firing Jonny Bairstow at Lord's
IND vs. AUS 2023 | India national cricket team | IND vs. AFG 2023 | IND vs WI 2023 | Asian Cup 2023 | ICC World Cup 2023
"Pakistan starts late"- Mohammad Amir
Mohammad Amir sees Australia and Pakistan as his two main options for fourth place, although he is mindful of Pakistan's history of slow starts to tournaments. However, he stresses that Pakistan is now in a better position than England. This shows that Amir is more optimistic about Pakistan's chances of success in the upcoming competition.
It's interesting to see that he took game circumstances into account because they have a huge impact on how games turn out. Amir suggests that Pakistan has an advantage over them and can start the campaign on a high note by recognizing the beneficial conditions for them.
"Pakistan is a late start, as you may have noticed whenever a big event comes along, we get off to a slow start. The current conditions are favorable for Pakistan compared to England, and if our bowling works well because we have batsmen who can score between 300 and 350 runs, our bowling will play a crucial role, so that's why I say Pakistan has a chance too." Mohammad Amir concluded.
Also read: AB de Villiers names the three toughest bowlers he has faced throughout his career
On October 15, India and Pakistan will face each other at the Narendra Modi Stadium in Ahmedabad.
virat kohli | rohit sharma | Rishabh trousers | Raul KL | Suryakumar Yadav | sanju samson | Shreyas Iyer | Yuzvendra Chahal | Jasprit Bumrah