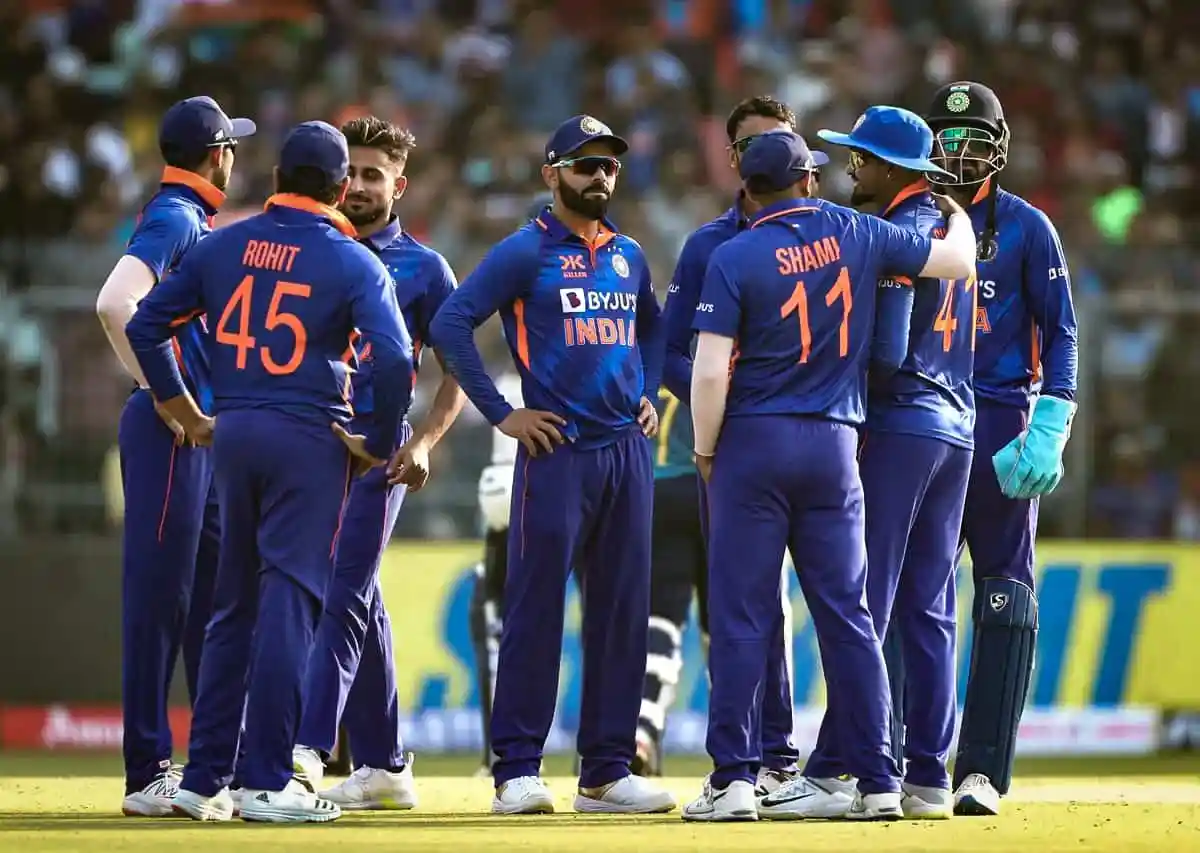 Former India opener Aakash Chopra has opened up about India's likely squad for the upcoming ICC World Cup 2023. The highly anticipated event is scheduled to be played from October 5 to November 19 in India. India will host the tournament only for the first time.
With less than four months to go before the tournament begins, the indian cricket fraternity is busy predicting the names of the players who might make the team. While most of the names on the team will be as expected, the selectors may throw a surprise or two.
Dream11 Prediction | Fantasy Cricket Tips | Today's Cricket Match Prediction | cricket news | Live cricket score | Asian Cup 2023 | ICC Cricket World Cup 2023 | IND vs. AFG 2023 | IND vs WI 2023
Aakash Chopra on India's likely squad for World Cup 2023:
Former India opener Aakash Chopra was also asked about the same while doing a Q&A on his YouTube channel. One of his supporters asked the former cricketer turned commentator to pick his potential team for the 2023 World Cup.
In response, Aakash Chopra began by saying that choosing the team for the main event is pretty simple. He mentioned that players like Rohit Sharma, Shubman Gill, Virat Kohli, Hardik Pandya are guaranteed in the team. He further said that he would choose Shreyas Iyer as Rishabh Pant is not available.
IND vs. AUS 2023 | India national cricket team | IND vs. AFG 2023 | IND vs WI 2023 | Asian Cup 2023 | ICC World Cup 2023
Aakash Chopra also mentioned that while he doesn't see a place for Ishan Kishan in the middle order, the batsman-wicketkeeper could be picked as a backup starter.
For the bowling department, he picked Mohammed Siraj, Mohammed Shami and Yuzvendra Chahal while saying that Kuldeep Yadav could also be an option. Chopra also noted that he can't pick Jasprit Bumrah right now without getting an update on his injury.
"It's very simple. Rohit Sharma will open with Shubman Gill. There is Virat Kohli. Since Rishabh Pant is not there, I will go with Shreyas Iyer, KL Rahul and Ravindra Jadeja. Hardik Pandya will definitely be there.
"I'm not looking at Ishan Kishan right now as a mid-order option. He could be a third starting option as a goalie-batsman. You need a lefty and he also has an ODI two hundred ", Aakash Chopra said.
"In bowling, Mohammed Siraj, Mohammed Shami, and then I'll look at Yuzi Chahal. I will also think of Kuldeep Yadav. I cannot finish my team now because we have to wait for the fitness of Jasprit Bumrah, Shreyas Iyer and KL Rahul." Chopra added.
virat kohli | rohit sharma | Rishabh trousers | Raul KL | Suryakumar Yadav | sanju samson | Shreyas Iyer | Yuzvendra Chahal | Jasprit Bumrah